2 Mil Millones De Productos Al Año
Durante casi dos décadas, hemos proporcionado los chipsets que actualmente forman la fundación de la Internet de las cosas. Habilitamos 2 mil millones de productos electrónicos de consumo al año, incluyendo televisores digitales, dispositivos de audio para el hogar, reproductores de DVD/Blu-ray, teléfonos inteligentes y tabletas, redes, productos de conectividad y mucho más. Año tras año, nos hemos centrado continuamente en hacer que nuestros chipsets para estos productos estuvieran más altamente integrados, más conectados y tuvieran más eficiencia energética.

AIoT
MediaTek's AIoT program is spurring AI innovation with its platforms that enterprises, startups, emerging brands and leading OEMs in diverse markets use; designing a wide range of IoT devices with Edge-AI capabilities, new user experiences and addressing new market opportunities. MediaTek's AIoT program enables adopting customers to deep-differentiate in software and going to market quickly.
MCU-IoT
MediaTek Filogic MCU-IoT chipset platforms are ushering in a new era of Wi-Fi 6 solutions with extended functionalities designed expressly for IoT applications. Build industry-leading IoT products with reliable, extended-range connectivity and ultra-low power consumption for smart homes, industry, enterprise, smart cities, automotive and much more
M2M
Con conectividad Bluetooth y celular, estas soluciones satisfacen las necesidades de agencias del gobierno, servicios públicos, minoristas, agricultura, transporte, rastreo de activos y muchas otras.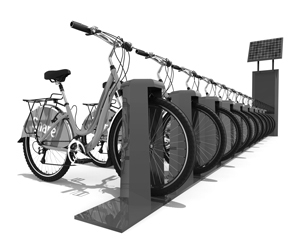 Location Intelligence
Our GNSS platforms feature built-in power management, low-noise amplifiers, and non-volatile memory to provide an excellent combination of performance and cost-effectiveness for a wide range of devices and opportunities.
Wearables (Vestibles)
Chips altamente integrados con tecnologías multimedia y con conectividad de alta eficiencia energética que significan tecnologías de vestir más atractivas para el consumidor. Además, para las aplicaciones de salud y acondicionamiento físico, sólo hay que añadir nuestros también eficientes chips de bio-detección.

Aprovechando Nuestra Herencia
A medida que los chipsets se vuelven cada vez más pequeños y más eficientes energéticamente, los dispositivos que habilitan permitirán a las personas manejar y controlar su entorno de formas que antes no eran posibles. Estamos a la vanguardia, aprovechando nuestro patrimonio único para habilitar la ola de la IoT. Estamos creando plataformas de wearables ("vestibles") inteligentes conectados a productos de salud y fitness, productos para el hogar y la oficina inteligentes, auto conectados y más.